OEM Parts vs. Aftermarket Parts at Toyota of Plano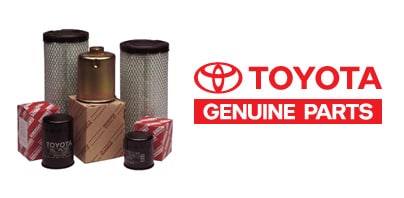 At some point in the life of your vehicle, you will likely need to replace some component or part. The process of finding an auto repair shop can be difficult enough, but then the consumer must also make the decision between using OEM (Original Equipment Manufacturer) or aftermarket parts.
So, what do you do? Do you call the dealership you purchased the vehicle at? Do you call your dad? Do you Google it? Well here at Toyota of Plano, we like to educate our loyal customers on the art of "Replacing Parts on your Car."
First off, let's cover the different types of parts you as a consumer can purchase.
OEM parts are just like the ones that come originally with the car when it was new. These are sold to you through the dealership Parts Department and come with a sense of security because it's a guaranteed part that was made exclusively for your vehicle. The OEM part will work exactly like it was the original part you are replacing and it comes with a warranty, so you can drive away worry free.
Aftermarket parts are usually less expensive parts you can find at an auto store. There are typically several different brands to choose from and can be confusing to the general eye. The phrase "you get what you pay for" can very well be used in the case of purchasing Aftermarket parts, but that is a risk that some people take just to save a few extra bucks.
So if you find yourself logging onto Google or searching for an Auto Repair shop in town, look no further than Toyota of Plano and we will take care of all your parts needs.
Call 888-255-3159 for any questions. Let us do all the worrying for you! Call us today!