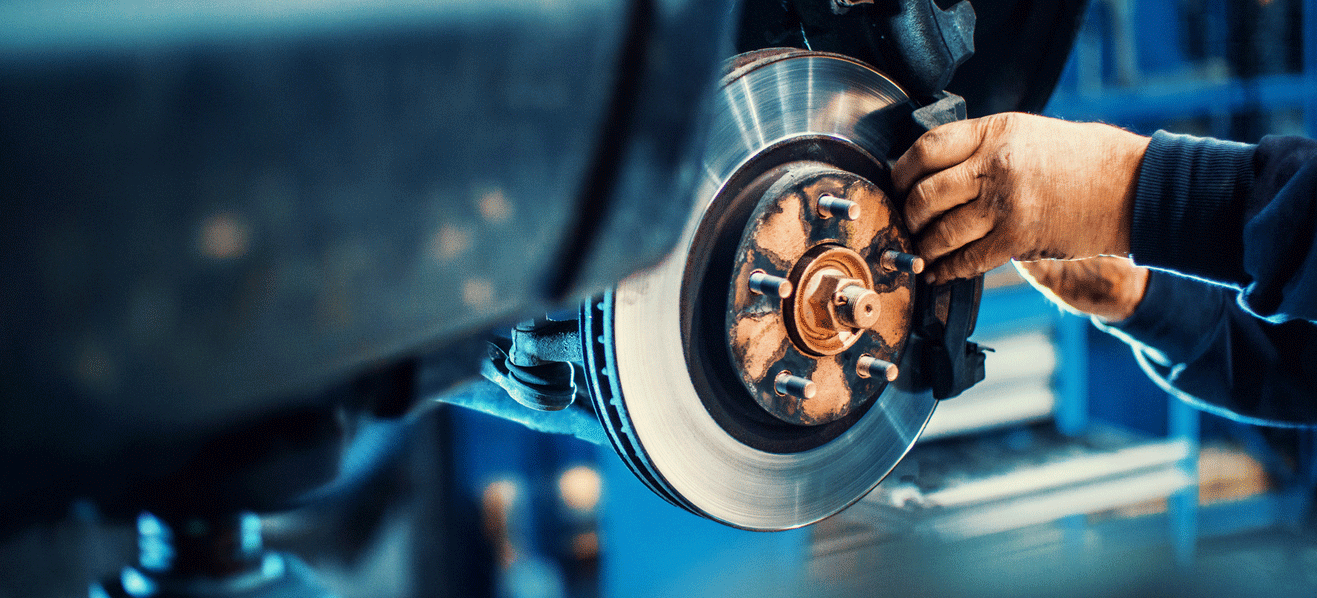 Expert Brake Service Near Dallas
Even if your car comes equipped with all the most cutting-edge safety features you can name, there's still no denying that your most important one is also one of the simplest: the brakes.
Your safety on the highways and byways of Dallas and surrounding areas depends largely on your ability to stop on a dime. And if it's been a while since your last brake service, it's probably time to get them checked out. Lucky for you, there is a hub for expert, affordably priced brake service that's convenient to Frisco, McKinney, and Lewisville: It's Toyota of Plano .
At our full-service auto care center, we have a team of professional technicians who know all the ins and outs of your vehicle's brakes and how to keep them operating at their best. They will thoroughly inspect your brakes and offer trustworthy recommendations for getting them back to the top of their game.
How Do You Know If Your Brakes Need Service?
You know your vehicle best. That's why you should always pay attention to what your car might be trying to tell you. It can be subtle, but knowing what to look for is a good way to head off a small problem that could become a big one if you let it go for too long.
In the case of your brakes, you need to be even more vigilant. Brake condition is a vital matter of safety, so if you even suspect that your car needs brake service, your best bet is to have it checked out by the professionals at Toyota of Plano.
Trust your gut first and foremost, but you can also be on the lookout for these common signs and symptoms of brakes that need attention:
Grinding sound or sensation
Shaking or vibrating
Squealing or screeching brakes
Decreased brake responsiveness
If you notice any of these symptoms, hurry in to the service center at Toyota of Plano for an inspection and a diagnosis. Our professional technicians will be happy to get your brake system back on track.
Affordable Brake Service in Plano, TX
A lot of drivers disregard potential automotive problems because they don't want to deal with the cost and hassle that often comes with the territory. When Toyota of Plano is your service center of choice, you won't have to worry about either. We make it quick, easy, and convenient to get the brake service, oil changes, tire rotations, or engine repair work your vehicle needs - and we do it all at extremely reasonable service prices.
Schedule service at Toyota of Plano and then trust us to care for your brake system with the attention and thoroughness it deserves. Auto service has never been so easy or affordable - put us to the test today.
Own a Scion? Your Scion will receive proper care by trained technicians using Genuine Toyota Parts.